I'm not really a gadget person; I can live with an outdated cellphone so long as I can text and call my children. The camera though comes in so handy. I don't trust my memory sometimes so getting a snap of something so I can precisely remember is such an added perk.
And then came the tablets, the iPad, which took our household by storm. Everyone has it, thanks to their computer geek father who led the march. It was kind of a struggle, discipline wise, in the beginning because it was a novel gadget and they'll do whatever it takes to con you just so they can sneak out a time to go tapping on the tab. But eventually house gadget rules were established and my kids abide by it. It was a follow or nothing rule.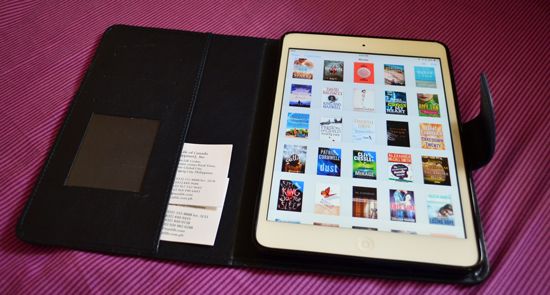 I got so used to bringing heavy bag around; they're stuff with my books, something I can't live without. Then eventually, I learned that one can actually load a thousand books on this gadget. Then the rest was happy days for me.
Thank you Steve Jobs, wherever you are today, for this gadget. I never really have appreciated this thing if not because of the iBooks, the Kindle, the Kobo and etc. Though I still love the sensuality of the physical book as nothing compares to the smell of a new book, but nothing also compares to the hundreds of titles I carry all at the same time uploaded to this iPad. Awesome!
And hey! If you need extra accessory get your Battery Heads here.