I went to help out a charity organization distribute school supplies to the school kids in the far flung, depressed barangays in Sultan Kudarat, [yay, I hope the group leader will upload pictures at FB soon so I can grab one, I did not bring my DSLR because it would be too bulky, besides I'm not in-charge with the docu and I thought I went there to help and not to take ones.
Anyway, as expected the scene was just one of the many terrible educational landscapes of this country. Dilapidated classrooms, lack of teachers and if there is one, they lack support and deficient of salary too, there are actually too many to mention and I can only extend my time to reach out and help distribute pens and papers to the children, wish I'm rich and not just someone with money as there's a huge difference between the two to make a radical change on this situation.
Seeing them happy with a pad of paper and a box of crayons that some kids who 'have' doesn't even care much … made me wish upon the stars that 'perhaps one day, these kids will experience what it's like to be in a digital classroom like this, all complete ... from decent chairs to tables, to top of the line audio cabinets, visual equipment and teachers that would worry no more about the noise and clamor of other students from behind the board.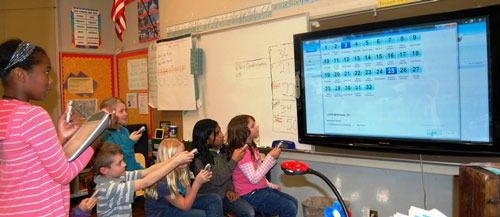 There's actually no point comparing as there's nothing to be compared about - it'll stress me more, as I've said it was just a wishful thinking. I really don't know where all our education officials have gone wrong, whatever the reasons be – I hope everyone will do its part to save and educate the future generation of this country which as of this time is battling this reality....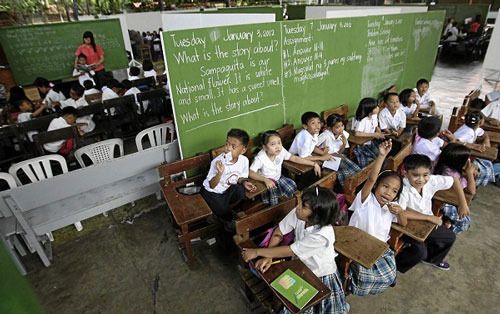 [images not mine]
Mood: