Honestly, I really long that time will come every student of this country – the Philippines will have access and can virtually see the world wonders even just at the comfort of their chairs, well, they did see pictures of these years ago over the internet, but it's this time of the mouse era that powerful, [I'll just be generous about this word] institutions in our society converge to come up with a great project that showcased all angles and spots of the world wonders. [I can let the advertisements slide, which I guess the lubricant to keep this project going and make Google filthy rich] Anyway, not everyone lives like a life of Google exec that can afford to commission an aircraft to meet with the aliens in Mars, some in fact don't have access to these dang computers yet, but to those who have and have somewhat like a fast connection — ahhhh, how I wish I'm living in SKorea where internet is fast as my mom's mouth – but seriously, if you're lucky enough to have at least an IC connection that can load videos and pictures faster than you can hit the key – then you should try, I mean must see the features on this project.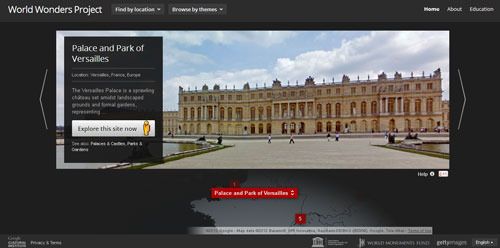 I must admit I'm an arm chair traveler lately, you know priorities right? And I have tons of those. But guess what, I've been dreaming to see places where I can only see when I'll trade my MIL with a devil, [don't ask me about the details, you won't hear a single word from me] but with this project – gosh, even someone peeing by the wall is well registered . Awesome techno!
So teachers, how are you gonna integrate this in your class? I won't play like a menopausing principal, just let all those initiatives and common senses out! Promise you won't regret it, for sure you've never been to this places too – you and your students would surely get a woooow out of this.
PS. Request from the principal upgrades of your computers at school, if not, it's perfect if you view it in a wide-angled smart television.
Here's the official site … http://www.google.com/culturalinstitute/worldwonders/
Here's a Youtube teaser you might be interested to check out!
Mood: