Some seasoned female homos came to visit my MIL today, can't hear nothing other than – kumadre, kumadre, oh my gosh will I be doing the same when I reach sunset of my life? I don't know, but what I know is that I need to vacate the house and go somewhere else, well, situations like this will always bring me to NBS, Fully Booked and since I remember I need to make this blog running I dropped by PLDT and paid my phone bill, there was no one on queue so it was just a breeze dropping my Ninoys. I head off to another mall at the south, I'm mall rat ya know, but nothing sort of a swipie baby, I hate it to the highest degree paying monthly card bills, instead you'll find me here dusting, sitting, squatting, whatever.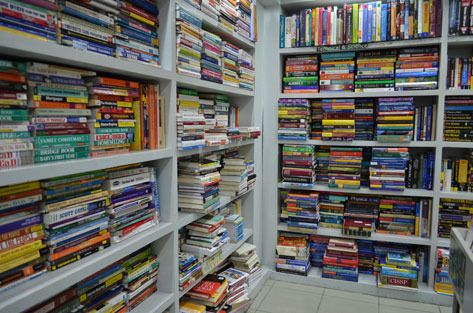 I wonder why there are only two 'Booksale' stores here in Davao, the other one is secluded deep in the piles of 'all-the-same shoes' counters and stalls of dbd-dbd at an old Davao famed store Lachmi – now a mall-type sort of store which housed practically everything a capitalist can think of selling, a place no one would know a pile of Negima is waiting to be taken home – unless you're a book rat like me.
The other store enjoyed quite a good exposure, if you frequent the comfort room of NCCC Mall in Matina you'll likely notice a corner wall of books along your way – that if you're not in a hurry servin' some peepin' sh.. t as its inchin' near your butt cheek.
Anyway, dusted a treasure today … it's Rosemary Mahoney's 'The Singular Pilgrim, Travels on Sacred Ground'. The blurb is so interesting and the price is more so appealing – what about shelling P45 for this book? Awesome! This book chronicles her travels and her stories to the so-called hallowed grounds of this world. I love it when authors inject humor in their narratives. The blurbs suggest you'll encounter remarkable hilarities infused in a somber journey of the writter … Can't wait, I should start now…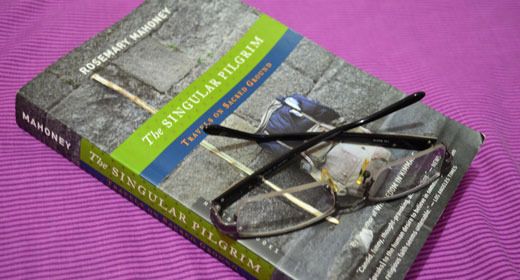 Mood: